---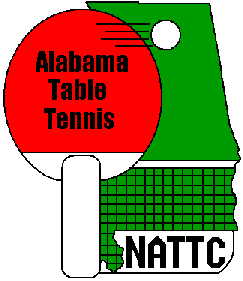 Established 1983

Switching to Thursdays on March 13, 2014 (no play 3/12/2014)!
Playing Wednesdays ! (until about the end of February 2014)
.
Note: The club currently meets from 6 p.m. to 9 p.m. at Brahan Spring in Huntsville on Wednesdays (as of 11/13/2013)!
during basketball season.
And a smaller group meets at the Aquadome in Decatur from 5:00 - 8:00 pm: on Mondays Call the Aquadome to confirm.
You are visitor number:
Current Sponsors:
2000-2006,2009: Alabama Championships

1999-2011: Decatur Open

1992-2007: Decatur Open

1996-2011: Decatur Open

2001-2003: Alabama Championships

1997: Huntsville Winter Open

Anniston Army Depot

2004-2005: Alabama Championships

Lane Music
2003 - 2011: Decatur Open

Commercial Images, Inc.

2002-2007: Decatur Open

1998-2007: Decatur Open

Tai Pan Chinese Restaurant

8883 Madison Blvd, Madison, AL; 256-461-9888

2005 - 2006: Decatur Open
Microtel Inn and Suites
2001-2011: Decatur Open
City of Huntsville Recreation Services

1984-1998, 2000-2003, 2006: Alabama Championships

1997: Huntsville Winter Open

Decatur Parks and Recreation
1992-2011: Decatur Open

: Pepsi Cola of Decatur

1992-2011: Decatur Open
NUCOR
2006-2008: Decatur Open
Awards and Engraving Plus . . . Trinity, AL

2000-2003: Alabama Championships

1998-2003, 2005-2011: Decatur Open

1999: North Alabama Open

1992-2011: Decatur Open

: Burningtree Country Club

2007-2011: Decatur Open
2007,2010-2011: Decatur Open

: Here's Your Sign Screenprinting

2008-2009: Decatur Open
Domino's Pizza (of Decatur)
2008-2011: Decatur Open
---